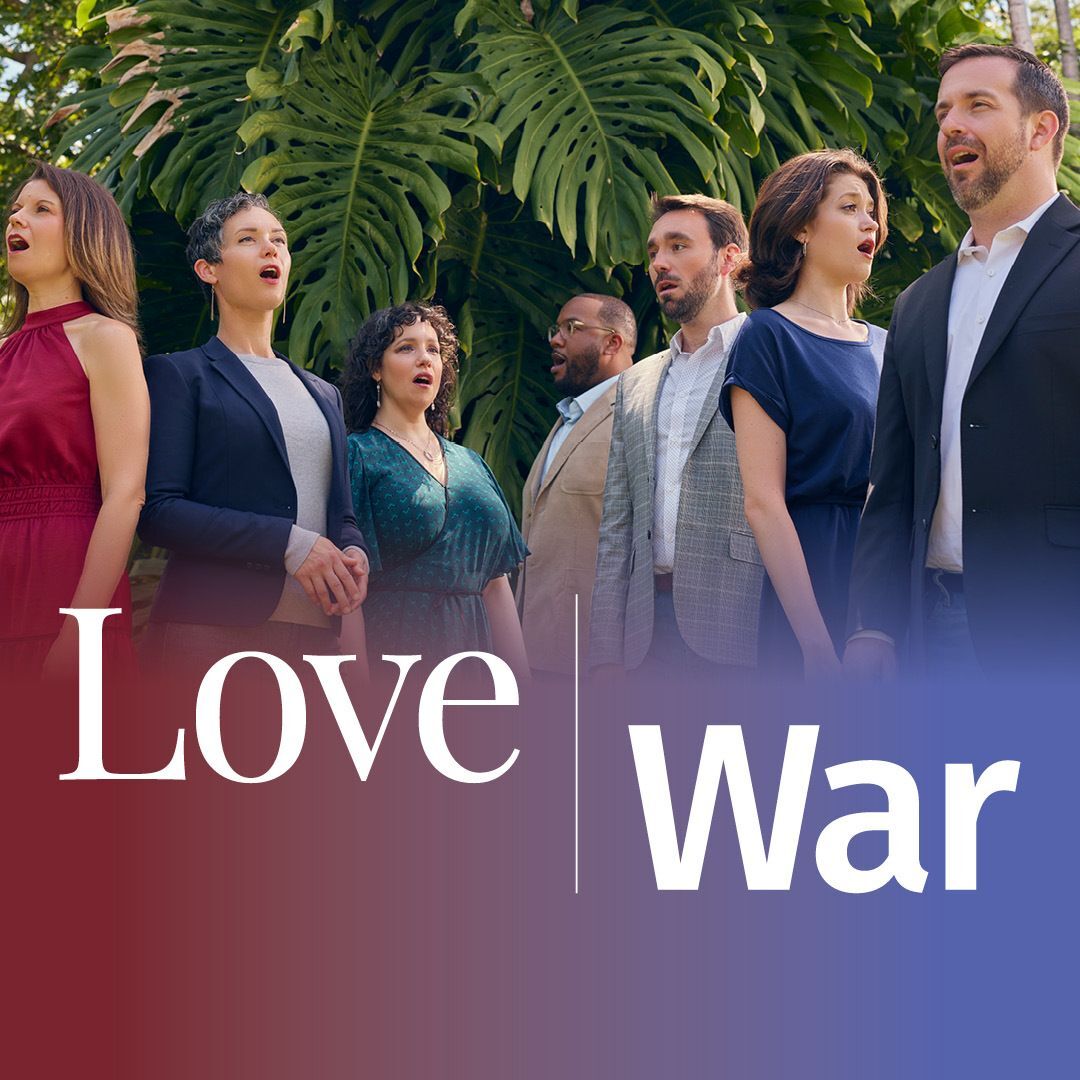 Experience the magic of this thematic choral program in a peaceful, intimate setting.
To open its 20th Anniversary Season, Seraphic Fire explores the juxtaposition and intersection of love and war. A perfectly blended 13-voice choir, conducted by Patrick Dupre Quigley, will serenade patrons alongside a string quartet and harpsichord. This elegantly constructed program strikes the perfect balance, featuring celebrated classics and weaving in exciting, contemporary compositions. Paul Crabtree's When David Heard sets the tragic Biblical love story of David sending his son Absalom to war in aching contrast with disgraced Cardinal Bernard Law's exclamations upon meeting Catholic victims of abuse. Peace comes in human form in Ileana Perez Velazquez's Tu Paz Mia, a Seraphic Fire-commissioned work. With groundbreaking and gorgeous counterpoint, selections from Claudio Monteverdi's Madrigals of War and Love round out the program.
Join us for a Pre-Concert Conversation one hour before each performance.
Performances:
Thu, Nov 3, 7:30pm | Miami | St. Sophia Greek Orthodox | 2401 SW 3rd Avenue
Fri, Nov 4, 8:00pm | Coral Gables | Church of the Little Flower | 2711 Indian Mound Trail
Sat, Nov 5, 7:30pm | Ft. Lauderdale | All Saints Episcopal | 333 Tarpon Drive
Sun, Nov 6, 4:00pm | Boca Raton | St. Gregory's Episcopal | 100 NE Mizner Boulevard
"We try to make our audiences proud of us and do better each year than we did before," said Patrick Dupre Quigley, conductor. "This season, Seraphic Fire is performing a whole host of music we have never done before, to include world premieres and commissioned work." 
About Patrick Dupre Quigley, Conductor
Patrick Dupre Quigley founded Seraphic Fire in 2002 in Miami, FL. For more information on Patrick, click here.