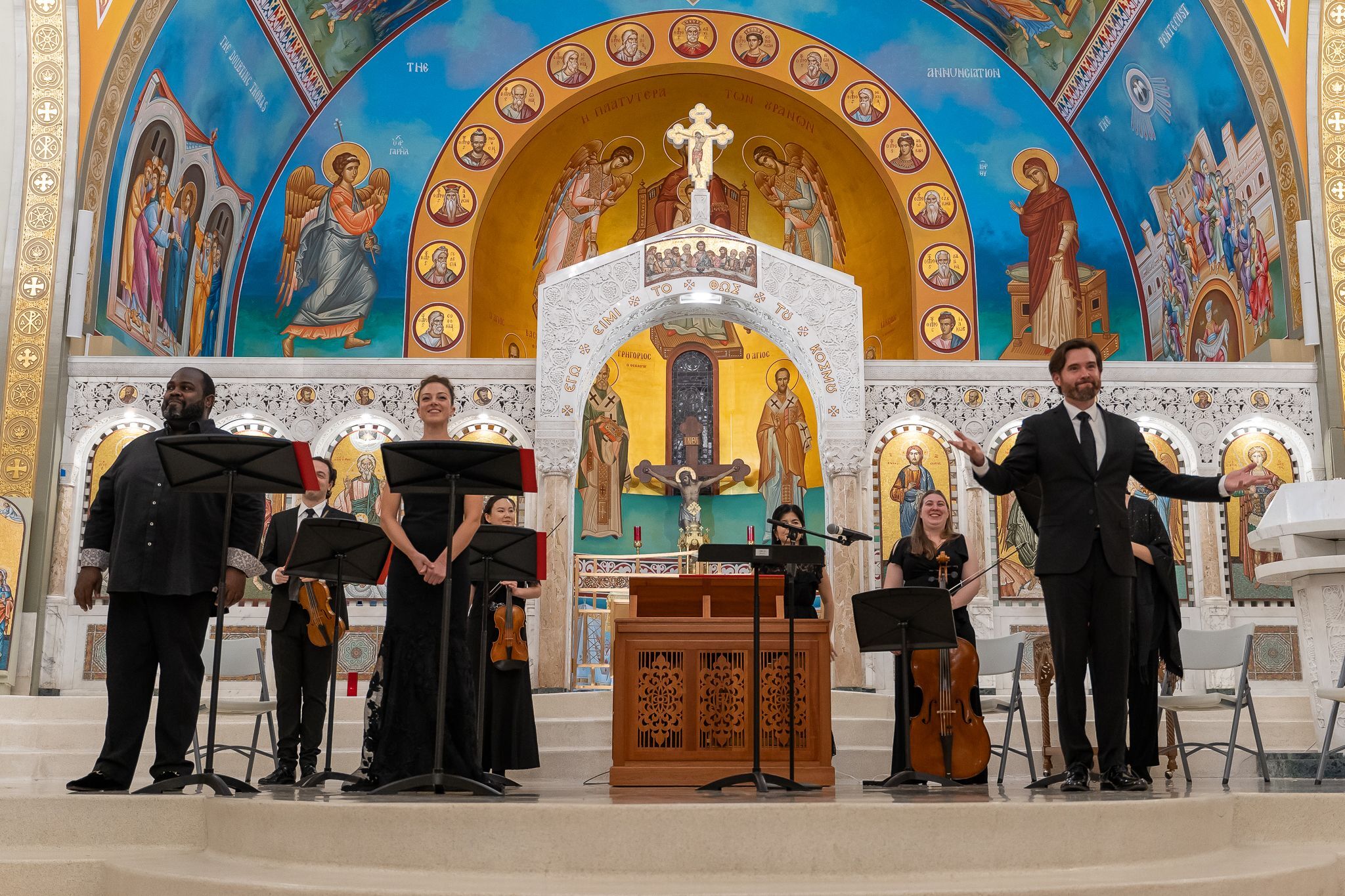 From Seraphic Fire's most recent live season comes Immortal Genius: Pergolesi's Stabat Mater, streaming now in the Digital Library for all subscribers.

Two of the finest singers to ever grace the Seraphic Fire stage – Lauren Snouffer, soprano, and Reginald Mobley, countertenor – returned to open Seraphic Fire's triumphant 2021-2022 season with Giovanni Battista Draghi's (a.k.a. "Pergolesi") undisputed masterpiece, Stabat Mater dolorosa for voices, strings, and continuo. Arranged by Johann Sebastian Bach, borrowed by Christoph Willibald Gluck and quoted by Esteban Salas, the Stabat Mater would be one of, if not the most, influential pieces of concert music during the entire 18th century. By 1800, the Stabat Mater had been published in excess of 30 times, its influence reaching all the way to the New World. Rounding out this program are two capricci from L'arte del violin (The Art of the Violin) by the ultimate Baroque virtuoso and 18th century influencer Pietro Locatelli.
The Seraphic Fire Digital Library puts on-demand, streaming access to select Seraphic Fire performances and productions at your fingertips. Start your 7-day free trial today and continue your access for just $5 per month or $50 per year.