Published by Rhett Del Campo On December 13, 2021
In the words of Artistic Director Patrick Dupre Quigley, "2021 has witnessed an emotional and artistic journey like none other." As 2021 draws to a close, alto Luthien Brackett reflects on the journey from empty performance calendars to the return to stages, showcasing the resiliency of Seraphic Fire artists along the way. You can hear Luthien perform in Hildegard von Bingen's Ordo virtutum this January.
By Luthien Brackett
December 2021
One winter several years ago, I came down with a respiratory infection serious enough that I lost my voice and was obliged to withdraw from a few singing engagements. While I was recuperating, I had the unsettling feeling that, in losing my voice, I had somehow also lost my identity. Who am I when I'm not singing?
When the novel coronavirus began to shut down the planet in the spring of 2020, musicians the world over were suddenly plunged into the same surreal identity crisis, as well as indefinite unemployment and a frighteningly desolate job market. But necessity, as the saying goes, is the mother of invention, and for a lot of creative people the free time afforded by the pandemic was a blessing in disguise.
Anyone who binge-watched The Queen's Gambit or The Great British Baking Show over the last 18 months knows how essential the arts are to our mental well-being. Confronted with a nearly empty calendar, the members of Seraphic Fire found a variety of ways to thrive and make art under less-than-ideal circumstances.
During a Zoom chat in the summer of 2020, my colleague and Seraphic Fire soprano, Sarah Brailey, introduced me to the Handel duet "Per le porte del tormento," from Sosarme. With National Women's Equality Day approaching, we were inspired to join forces to create a virtual performance of the piece created entirely by women. It was a wonderful opportunity to make music and provide some employment for other struggling women in our industry.
The pandemic posed a particular challenge to amateur singing groups who couldn't rehearse in a room together. This created an increased demand for professionally-recorded guide tracks to help singers learn their parts. Sarah found employment with one of the companies that supply these recordings, Choral Tracks, recording soprano guide tracks from her home studio in Madison, Wisconsin.
At the start of the pandemic, Sarah Moyer, another of Seraphic Fire's crystalline sopranos, decided to teach herself to play the ukulele during lockdown and developed a new interest in Tin Pan Alley music, a form of American folk music popular in the early 20th century. She now has over 60 videos on her YouTube channel, where she delights her 275 subscribers with charming self-accompanied vaudeville tunes and costume changes. ​
As concerts return to stages and singers return to booked calendars, it's with a new appreciation for our performance careers enriched by the creative projects explored over the past 18 months. On the other side of this collective identity crisis, we've emerged even stronger than before.
Where there's a will, there's a way. Where there's an artist, there's art being made. That is a pretty encouraging thought.
---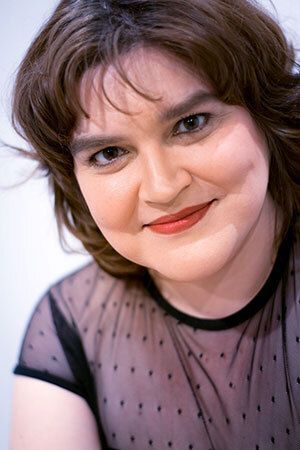 Praised by the press for her "lushness and delicacy," "easy, appealing alto" and "silky tone among all registers," Luthien Brackett is in great demand as a concert soloist and professional chorister. She received her undergraduate training at Westminster Choir College in Princeton, New Jersey, where she was a member of the Westminster Choir and sang under the batons of some of the world's most respected conductors, including Wolfgang Sawallisch and Kurt Masur. After completing her Bachelor's degree, she entered the professional arena, and spent many years building a distinguished career, with performing engagements across the U.S. and abroad. She has recently completed her post-graduate studies at the University of York in the United Kingdom.