Published by Seraphic Fire Blog On September 27, 2021
Tenor Blake Beckemeyer reflects on how the skills required for a professional musician prepared him for success in a job in the corporate world. You can hear Blake perform in A Seraphic Fire Christmas this December and in Biebl: Ave Maria—Music for Men's Chorus this March. Learn more about how Seraphic Fire helps prepare students and young professionals for success through musicianship by visiting our Education page.
By Blake Beckemeyer
September 2021
In early March 2020, I had auditions lined up across the country and saw myself expanding my professional singing career with my newly-minted Master's degree. Fast-forward to today, and I manage an Income Underwriting department of over 100 employees at one of the 5-largest mortgage lenders in the country.
What I came to find out in my first year as an underwriter and manager was that my degrees and experience in music were just as important as my B.A. in Mathematics. My style of management is considered unique: I'm told at least once a week by my staff, "No one has ever asked me that question before." Why? I attribute it to four perspectives the musicians I have most admired all share.
Collaborate any chance you have. Learning to trust colleagues is scary for many of my staff. Simply because multiple points of view are present in the department, leaders may be reluctant to allow a colleague to influence their own team's process and outlook through collaboration. To make music in a small ensemble, someone has to breathe to begin, someone else may manage a ritard, and tuning a chord is an act of collaboration in itself.
Be flexible, even when you don't agree. I don't think I've ever done a gig where I've agreed with every perspective of the director. It's a gift to be able to bring someone else's vision to life and enjoy stretching your technique and musicality in a new direction. Underwriting as a profession is known for its resistance to change, so those who are willing to listen to ideas from other departments, and are receptive to other perspectives, are by far the most successful.
Fearlessly consume information. When I had two church services and four concerts all in one week, and all with different repertoire, making mistakes or worrying about perfection yielded to practicalities of learning notes, paying acute attention in rehearsals, and being a good steward of my health. I started my new job and began underwriting files after three days. After just a month with the company, I had led a team and began managing an entire department. Fear simply was a non-starter.
Understand personal struggles impact professional output. More than anything else I may do uniquely, what sets me apart most is compassionately evaluating staff. Many of us who have spent significant time in the voice studio, either as teachers or students, know that our most capable students struggle to even sing in tune when personal struggles are lurking in the background. I practice a radical management style of always asking about feelings. My weekly agenda poses questions such as: "When have you felt overwhelmed? What did you (dis)like about the meetings I've led this week? What concerns you about the future?" In a business that is data-driven, how can the company-wide reporting and innovations not only improve the bottom line, but help us retain the staff we can't afford to lose and identify the next leaders?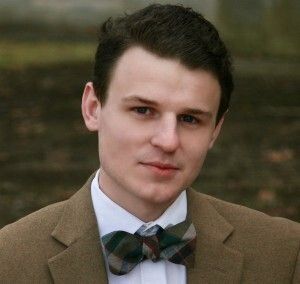 Tenor Blake Beckemeyer specializes in pre-1800 and modern music with frequent performances of cantatas and other sacred works. He sings as soloist with Bloomington Bach Cantata Project, Christ Church Cathedral (IN), Concentus, IU Opera Theatre, Weimar Bach Cantata Academy, IU G&S Society, DePauw Symphony Orchestra, DePauw Opera, among other ensembles. As a chorister he has appeared with the Minnesota Orchestra, Oregon Bach Festival, Christ Church Cathedral (IN), Columbus (IN) Philharmonic Chorus, Charlotte Bach Akademie, Bach-Ensemble Helmuth Rilling and many more. When not singing, Beckemeyer works as a mortgage underwriting executive with Amerisave Mortgage, the ninth-largest lender who funds over $4B in loan volume monthly. He manages all Income-related loan qualification for Conventional files. He holds his Master's Degree in Early Music Voice at IU-Jacobs and holds two degrees from DePauw University, a B.M. in Vocal Performance and a B.A. in Mathematics.