Mission & Vision
Seraphic Fire presents the highest quality performances of historically significant and under-performed music and advances art through the professional development, refinement, and documentation of our musicians' talents while promoting community connectivity through educational programs.
We strive to be the exemplar for quality contributions to professional ensemble singing in North America.

History and Programming
Founded in 2002 by Patrick Dupre Quigley and Joanne Schulte, Seraphic Fire has become a staple of the local and national arts community. Since its inception, Seraphic Fire has grown from a small volunteer-run organization to a professionally-managed $2.2 million organization with a staff of 10. 
In 2007, the ensemble began touring nationally. In 2010, Seraphic Fire debuted internationally to sold-out crowds in Mexico City. Seraphic continues to tour nationally; recent tour locations include Vermont, Indiana, Washington D.C., Philadelphia, Los Angeles, Kansas City, and New York.
As the organization has grown, so has its impact. In 2009, the Miami Choral Academy was launched as Seraphic's first K-12 education initiative. Miami Choral Academy was an after-school chorus where students were directed by Seraphic artists. The program was reconceived in 2016 as the Seraphic Fire Youth Initiative, a multi-pronged initiative comprising in-school workshops, education concerts, and in-school teaching artist residencies now reaching schools in Miami-Dade, Broward, and Collier counties. In 2022, the organization launched its first High School Masterclass that brings together outstanding high school choral students for a 1-day masterclass as they work with and learn from the artists and conductors of Seraphic Fire.
Seraphic has also sought to increase training opportunities for collegiate-level students who wish to pursue a career as professional vocalists. In 2018, the Professional Choral Institute was launched in partnership with Aspen Music Festival and School. In 2018, the Ensemble Artist Program began in partnership with UCLA's Herb Alpert School of Music. In 2021, the program expanded to the University of Miami.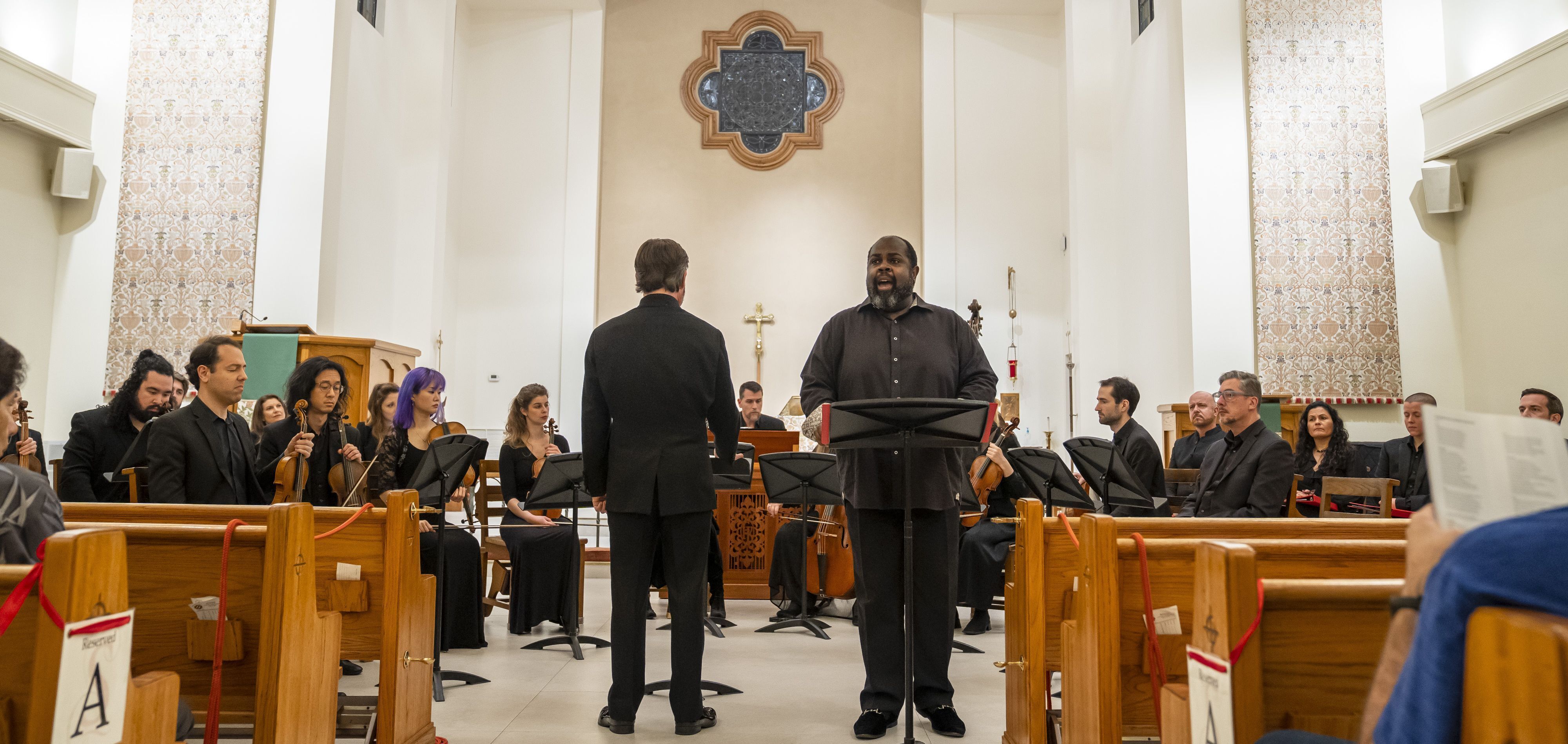 Leadership, Staffing, and Artists
Seraphic Fire is governed by a 16-member Board of Directors and co-led by Founder and Artistic Director Patrick Dupre Quigley. The organization is managed by a full-time staff of four in addition to five part-time employees.
Seraphic maintains a roster of more than one hundred of the nation's top vocalists and instrumentalists. Artists are specifically chosen for each performance based on their expertise and the demands of the repertoire. The result is an ensemble that performs a diverse range of vocal music at a world-class level.
Opportunities and Challenges
Seraphic Fire's next Executive Director will play a pivotal role in envisioning the organization's next five years and beyond. Opportunities include:
Building upon Seraphic's 20-year history to raise its profile as a national leader in professional ensemble singing
Stewarding a loyal family of subscribers, donors, and community members
Leading a growing, committed professional staff
Collaborating with Artistic Director Patrick Dupre Quigley to support Seraphic Fire's programming, balancing artistic ambition with financial sustainability
The next Executive Director will also be prepared to address the following organizational challenges:
Rebuilding Seraphic Fire's subscriber base following the COVID-19 pandemic
Building a more robust individual and corporate giving effort in Seraphic's four subscription cities
Ensuring Seraphic has sufficient financial and human resource capacity to support programmatic growth
Evaluating the current governance model and developing succession plans for board, artistic, and staff leadership
The Position
The Executive Director is Seraphic's chief strategic and administrative leader, reporting to the Board of Directors. The Executive Director works with the Artistic Director, staff, and board to develop and execute the strategic vision supporting the organization's mission and values. The Executive Director will be a knowledgeable and enthusiastic ambassador for Seraphic Fire throughout South Florida and nationally.
Key responsibilities include:
Leading the development and implementation of the Seraphic Fire's strategic vision, establishing consensus among  many stakeholders and constituencies
Supporting the expansion of Seraphic Fire's programming in collaboration with the Artistic Director and Director of Education
Leading Seraphic Fire's fundraising effort and serving as primary relationship manager for major individual and institutional funders
Building Seraphic Fire's organizational profile through the development of comprehensive programmatic and institutional marketing strategies
Providing supportive, collaborative leadership to a small but growing professional staff
Engaging the Board and its committees in proper oversight of the organization and its activities
Representing Seraphic Fire in the region's communities, within the professional arts field, and to the press
Providing responsible, disciplined financial leadership—balancing organizational sustainability and with artistic risk-taking
Developing and maintaining a strong, stable long-term financial outlook that ensures the proper resources for long-term planning

The search committee seeks the following qualities and experience in Seraphic Fire's next leader:
5+ years of senior leadership experience in performing arts management, including the hiring, mentoring, and supervision of professional staff
Demonstrated success in developing and maintaining sustainable business models for sustainable arts organizations
Knowledge of and appreciation for vocal music
Fundraising experience, including the cultivation and stewardship of major donors, annual membership campaigns, special events, and institutional giving
Marketing experience, including subscription campaigns
Experience working with Boards of Directors and knowledge of best practices surrounding non-profit governance
Non-profit financial and budgeting acumen
Ability to provide high-level guidance to operations staff
Strong communication skills (both oral and written)
Leadership presence characterized by high emotional intelligence, empathy, and interpersonal skills
Strategic and operational planning experience
A commitment to becoming and/or remaining an active member of the communities Seraphic Fire serves
Highest integrity and ethical standards
 
Seraphic Fire welcomes candidates from a wide variety of performing arts backgrounds in addition to those with experience in classical music. Our ideal candidate will have a passion for supporting artistic excellence and creating exceptional experiences for patrons, artists, and staff.
 
Compensation and Benefits
The salary range for this position is $125,000-$150,000, negotiable depending on qualifications and experience. Bonus potential based on individual and organizational performance.
Seraphic Fire offers a competitive benefits package to full-time employees.

Key Dates
Application Deadline: The search will continue until a suitable candidate is identified.
Start Date: Seraphic FIre will work with the final candidate to determine a mutually agreeable start date. For reference, 2023-2024 performances begin in early October.
Please submit a cover letter and resume by visiting THIS LINK.
Seraphic Fire is an equal opportunity employer and maintains a high standard for compliance with all employment laws, rules, and regulations.
Seraphic Fire seeks, celebrates, and nurtures diversity among its employees, artists, and volunteers.